The Michigan Wedding Photographer's Links To Highly Rated Michigan Wedding Professionals
List of Preferred and Recommended Michigan Wedding "Vendors", or as I like to call them; friends!
Here are some web links and contact information for other Michigan wedding professionals I've worked with and am happy to recommend. What I like about them is their professionalism and the TLC they give each and every couple. I also have a list of other Michigan wedding photographers who I know and love, so feel free to e-mail me for their names and contact information.
Michigan's Best DJS
Michigan Wedding DJ, headed by Dan Nichols
Formerly called the Boogie Brother Productions LLC - Dan's phone # is ( 248) 541-0250, email - [email protected], web address; www.michigan-wedding-dj.com. Dan really tailors the music to the crowd, gets everyone involved, and is not pushy, schticky or obnoxious at all. Great balance of DJ/MC. He keeps me in the loop so I'm able to do my wedding photography job without a second thought about how the wedding reception is unfolding. I see Dan working as a DJ throughout southeast Michigan and I would highly recommend this highly rated DJ.
Mary Ann Productions headed by Mary Ann Ross
Laid back, a natural people pleaser, Mary Ann always brings a fun atmosphere to the party. Her phone number is; (248) 601 - 9586. Her email is [email protected] and her web address is; maprodj.com.
The Block Party with Derek Hall
Derek is great for creating music tailored to his client's taste and needs. Easy going, consummate professional and hella creative. His phone number is; (248) 736 - 2760. His email is [email protected] and his web address is; http://www.theblockparty.com/.
Preferred Michigan Videographers
Here's the thing … I work with videographers at about 35% of the weddings I photograph. One of my greatest secret assets is being invisible, so it stands that I LOVE working with solo videographers as well. I've encountered teams of 4 and 5 videographers and it's completely counter intuitive to how I work (and they're in lots and lots of the photos). So here are ones that I work well with, are people who love what they do and are really good at it!
John Kerfoot from TriFoot Productions
John is laid back, diligent and really easy to work with. His wedding videos are romantic and unobtrusive and different from wedding to wedding. His style and approach are similar to mine. Can't go wrong with him. Call 313.850.8093 for more information or email [email protected].
Douglas Winningham from Black Tie White Dress
Douglas (he won't roll his eyes if you call him Doug), scripts things a bit more than I do to get the bits he wants to create a product that has more continuity from wedding to wedding is a master editor as well. Ask him about his Master Class with Aaron Sorkin … that's gotta be a good story! Email [email protected] for more information or call (313) 320-7428.
Bodhi Tree Films and Heart Soul Films ~ William Leung Filmmaker
William freelances solo and I love working with him without the big production entourage. He's happy to blend in and we can steer clear of each other. www.HeartSoulFilms.com. William and his business have grown a lot in the past few years, so he's harder to get, but he also hires really good people. They usually come in teams of two (or three).
Michigan Wedding Officiants
Mid-Michigan Weddings officiant Rev. Brian Tuttle
Brian performs earnest, and individualized ceremonies for couples. So many officiant's are perfunctory and cookie cutout, but Brian's are not. He's obviously taken the time to know the couple and create a truly unique and personalized wedding ceremony for each couple. Rev. Brian Tuttle's phone number is; (989) 262-4713. He travels the entire state of Michigan. His e-mail is; [email protected] and his web site is; www.reverendbrian.com . Don't let the company's name fool you... he's based in Frankenmuth, but travels all over Michigan to perform his wonderful wedding ceremonies. It's always a pleasure to find someone who delights in his work.
A Simple I Do with Nichole Bertucci
Nichole is amazing. I've worked with her many times and she always personalized the wedding ceremony. Not only is she professional and sweet, but she's GREAT for photographers. She backs away from the couple many times throughout the ceremony, so she appears in very few of the ceremony photos. It might not sound like much, but most wedding officiants in the Metro Detroit area are either trying to get out of the photo during the kiss (which looks super awkward) OR they're looking down or making a weird face. Anyway, she's awesome!!! Hire her NOW! www.nicholebertucci.com . Her e-mail is; [email protected]
Highly Rated Michigan Wedding Coordinators
You're the Bride, Coordinator and owner, Tracie Morris
Tracie's phone # is (248) 408-4602, e-mail - [email protected], web address; www.yourethebride.com. Tracie is casual, yet attentive, takes care of all the details, but isn't in your face... in other words, she's everywhere yet nobody ever sees her! She's also the first coordinator I've seen who fluffs the bride's dress before she heads down the aisle and then scrams so she doesn't end up in the photos (like just about every other well intentioned coordinator out there who end up front and center!).
Purple Clover, Coordinator and owner, Kate McClellan
Kate's phone # is (734) 255-1369, e-mail - [email protected], web address; Purple Clover What I love most about Kate is that she's indistinguishable from the wedding party. She blends in, is attentive without hovering and just gets things done before being told. A bride's invisible support system. She'd check in with me, keep me in the loop, then move on. I personally really like helping brides and grooms and do that all day long when there isn't a coordinator and she was fine letting me do my thing and then doing her thing. Like all great relationships; you know they're right when they're easy! She works as a wedding coordinator throughout the metro Detroit area and I can highly recommend her services.
MakeUp Artists
This is the only category where I really try to push clients into finding a makeup artist who knows how to apply wedding makeup that withstands my flash all day long. These folks know how to apply the matte base, use matte makeup and matte finishing products so your makeup will last all day and leave you looking fresh, no matter the weather, sweat or oily skin. You will look smooth and fabulous!
Bridal Beauty Couture - with owner/artist Kellie Santiago
I've worked with Kellie solo and with her team and each time the brides have looked amazing, natural and stayed fresh all day long. There is zero shine to worry about and she's super sweet too! They travel and are based in Ferndale. Their email address is [email protected] and their phone number is (248) 788-6955. Book them!
Amy Scicluna - with owner/artist Amy Scicluna
Amy is currently based out of a salon in Birmingham, but works independently. What blew me away was that the hair and makeup (she does both... that's rare!) she did for a bride stayed put the entire day. Not just any day, but a soggy, grotesquely hot and blowing outdoor wedding day. The bride looked perfect the entire time. THAT is how makeup and hair are done, ladies! Her number is 248-763-6203. CALL HER!
Sue Stirling - with owner/artist Sue Stirling
Sue is a total pro who also happens to listen when photographers ask for corrections (like tamping down the highlighter). She does both hair and makeup and is super easy to work with. I'm also prone to like her because she carries a bag of goodies to fix things around her waist just like I do! Her number is 312-282-0600. You can also email her at [email protected]
Incredible String Quartet
Go 4 Baroque! Director ~ Janet de Vries
Looking for an amazingly versitile string quartet? This group can play anything. All styles, all time periods, all perfect, all the time. They are not only great during a wedding ceremony, they have a whole contemporary set too. Their website is www.go4baroque.net. Based in Ann Arbor, their director's number is (734) 397-8953. They are simply the best string quartet in Michigan.
One Man Band
Herbie Russ Music! with Herbie Russ
Need an entertainer for cocktail hour or want someone to sing for your first dances? Herbie is the guy for you. Fantastic musician and man, this guy can sing ANYTHING. He sang all the first dances and I would SWEAR it was a recording. He's got great range and is super talented! Here's his Facebook page. His phone number is (248) 379-0067 and his email is [email protected]. Super sweet, super helpful and super talented!
Great Michigan Wedding Caterers
Zingerman's Catering! Event Director ~ Paul Metler
World famous and Michigan favorite Zingerman's offers full catering services for weddings. I've seen them go backyard spreads, off site weddings and metro parks. They cover every base. Paul is not only great at the catering end, he is also a fantastic coordinator and an extremely helpful and laid back guy. I've seen him pull off a wedding reception with NO electricity on the premise, I've seen my one and only bridezilla gush and wax poetic about the guy and I've seen him work grandma's secret recipe into his menu. Can't say enough about him. Throw in Zingerman's To-Die-For food and you're friends and family will be in heaven! Their contact information is; telephone number: (734) 663-3400. Their website is www.zingermanscatering.com.. Based in Ann Arbor, I've seen them all catering all over Southeast Michigan. They are simply the best caterer in Michigan.
Creative Michigan Wedding Invitations
Marcy Smith ~ Graphic Designer ~ Unique Wedding Invitations
Marcy's wedding was almost ten years ago and she and her twin sister remain some of my favorite clients. I was so happy when she contacted me to let me know she's designing invitations. They are clever, unique and completely one of kind. So if you're looking for a great graphic designer to create your Michigan wedding invitations, please check out Marcy's site. The web address is www.bsdesignsonline.com. Her phone number is; (734) 878-0365 and her e-mail is [email protected].
Flowers That Are Pieces Of Art
Clever Bumble Bee Creations
Check out Lynn Jovick's Clever Bumble Bee Creations. Every time I see her "flowers" (they really are like pieces of artwork) they are always unique, gorgeous and show stopping.
Link to Wedding Venture's Interview with me!
I got featured on Wedding Venture as one of the top wedding photographers near Detroit, Michigan. Follow the link for a fun read!
Here's a super cool award I won in 2019, 2020, 2021 and 2022 for "3 Best Rated Wedding Photographers in Detroit, Michigan". How cool is that?!?
Links to Other Photographers
Here are links to other national and international photographer's I have listed on my website. Some are wedding photographers, some are wedding photojournalists and other are portrait photographers from outside the Michigan area. Photographer's Links to see some other neat photography.
Wedding Related Search Engines I'm featured on.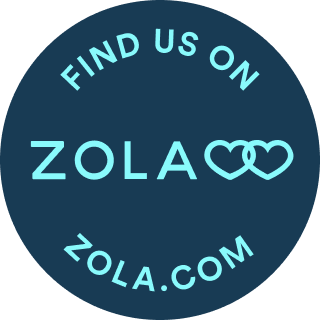 Thumbtack for Wedding Photographers, Birmingham and Troy, Michigan
The Wedding Zone
Please email me to check availability!
Back to main wedding page
So you've seen my list of Michigan wedding vendor links. I've also got a list of other wedding photographers in Michigan that I like, but you'll have to e-mail me separately for those name. There are lots of other great recommended Michigan wedding vendors who I like, but I only feel comfortable recommending them after working with them several times. These are my preferred and favorite vendors in Southeast Michigan. I'm listed on many, many sites and here are a few of their links that pull me up. So why are we called wedding vendors? This is a new term and frankly one I'm not to thrilled with. I know, I know, we're hired professionals, but the term vendor just sounds so, I don't know... hired and cheap! I also seem to equate the term vendor with vending machines. Sounds cheap and nacho cheesy. Maybe it's because I really do feel like the extra bridesmaid during the wedding. I just don't feel like the hired help. Okay, back to links. Why are these vendors considered preferred and favorite? Well, they're my favorite because I've enjoyed working with them and they are preferred because they stay out of my way! Are there other wedding photographers in Michigan I would recommend? Sure and I'm listed those wedding photojournalists on my questions page and both those wedding photographers are based in Ann Arbor, MI. They are both photojournalists by trade and use a similar approach to me. If you're still stuck in your search for a wedding photographer in Michigan, give me a holler and I'll gladly give you their names. Funny thing is, I don't EVER go to weddings when I'm not photographing, so I've never seen another photographer in action. Their wedding photos look great though, and I know they're wonderful people, I've just never seen them actually doing their jobs and I'm not about to put links to their sites as that would sort of defeat the purpose of my site! As a Michigan wedding photojournalist or a MI wedding photojournalist, I love my job and I'm located in metro Detroit, Michigan, which is outside of Detroit Michigan in Oakland county. This Michigan wedding photojournalist enjoys promoted great vendors with links from her website.